Fidel Moreno
Co-Founder

Fidel Moreno is a 28 year veteran of award winning documentaries that advocate for traditional Native American wellness models, Native American traditional healers, and community leaders. These community leaders advocate for treaty rights, religious freedom practices, water protection, human rights, and environmental activism.

Fidel has produced and directed Wiping the Tears of 7 Generations about the 1890 Wounded Massacre and a Washigila, a Wiping The Tears ceremony that had been lost for 100 years. This also includes the historic Big Foot Memorial Horse ride in the Northern Plains bitter winter.

He also produced and directed The Peyote Road, a documentary for the U.S. congress to address Al Smith vs. The United States Supreme Court decision threatening the religious freedom and rights of assembly and use of the sacrament, Peyote. Congress reviewed The Peyote Road documentary and authorized the American Indian Freedom of Religion Act reversing the U.S. Supreme Court decision and signed it into federal law by the incumbent President, Bill Clinton in 1993. This documentary chronicles the legal, political, and cultural facts around the Peyote sacrament and also the healing and spiritual aspects of the Native American Church and it's members in the U.S., Mexico, and Canada.

Next, Fidel was the Field Producer for Kevin Costner's 500 Nations and also conducted all the ethnographic interviews with descendants of great and historical tribal chiefs, healers, and warriors. Fidel was also an Assistant Director for Spielberg's Into the West which aired on the Ted Turner channel.

Fidel mentors film and multi-media students at several colleges in the Northeast and also facilitates lodges and wellness circles on several college campuses and has helped students and colleges identify students who were suicidal on many occasions, i.e. Bennington College, Marlboro College, Williams and Hampshire College, etc.

He also wrote, directed, and produced We Are The Ones We Are Waiting For Hopi Prayer and Prophecy with stirring footage of the public protest against the Iraqi invasion and call for healing the nation. This act helped stop violence against all people by the United States.




Sanford J Horowitz
Co-Founder

Sandy Horowitz is a renowned movie producer and real estate developer. Horowitz's producing credits include dramas: Woman in the Rain, Barbara Luna, Club Life, staring Tony Curtis. Science fiction and horror motion pictures: The Clones, Twisted Nightmares, Demon Wind. The documentary: The Carradines Tonight. And finally, the epic fantasy: Merlin.

Early in his career, Horowitz teamed up with famed producer/director Paul Hunt, who had also worked with Orson Welles on his last feature film: The Other Side of the Wind. Together, Horowitz and Paul Hunt formed two film production/distribution companies, Filmmakers International Releasing and, United Filmmakers International.

The rarest of opportunities came their way when Gary Graver, their cinematographer was asked to work with Orson Welles on what would become Orson's last feature film, The Other Side of the Wind. This opened the door for Paul and Sandy to work with Orson on an ongoing basis until Orson's death in 1985.

The partnership of Paul and Sandy later secured legendary producer and studio executive, Max Youngstein to serve as head of distribution. Max entered the doors of Filmmakers as the Producer's Rep for David Carridine and his three indie films. By the time he completed his representation with Carridine, Youngstein came on board with Sandy at his side. Youngstein had been with 20th Century Fox, Paramount Pictures, and was a founding member of United Artists in the early days of Hollywood. His vast experience brought a wealth of knowledge and success to the partnership and taught Sandy well.

Currently, Sandy is working on the launching of his new production distribution company, Two Horses Laughing.
Horowitz just completed a self-help book for seniors entitled, Life at 70: Pedal to the Medal based on his spiritual beliefs that he hopes will benefit seniors worldwide. Projected in the summer of 2020, Horowitz will be going on a lecture tour promoting his book and his proactive message encouraging seniors to stay active and involved.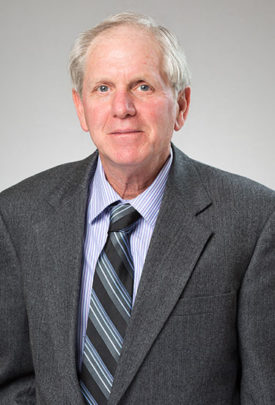 Dave Fern
Consultant
Dave Fern lives in Whitefish, Montana and serves in the Montana Legislature. He was instrumental in bringing the 2019 Film Tax Credit to Montana and supports the benefits it will bring to the state.

Whitefish could not ask for a better person to represent our community than Dave Fern. He is one of the hardest working individuals you will ever meet. You can speak to Dave on any number of topics and it's clear he has done his homework. He responds with thoughtful and nuanced insights that explain the critical issues facing our state, not empty and divisive rhetoric. He understands the imperfections and limitations of government as well as the value of its mechanisms to improve our quality of life.

These traits enable Dave to deliver good ideas, great policy, and outstanding solutions. Fern works with Republicans on property tax relief and has shown that he will put the needs of our community above party politics. He sees the value in building relationships and working across the aisle to get things done. His priorities are those of our community, including affordable healthcare, housing, education, jobs, and protecting our lakes and rivers from aquatic invasive species. Dave Fern is pragmatic, no-nonsense and as hard working as they come.


Juanita Smallsalmon
Executive Assistant/Media Coordinator
EDUCATION:

B.A. Degree Business Administration National University San Diego, California Diploma Interior Design Mt. Royal College Calgary, Alberta Lab Technician/Medical Assistant Canada and Beverly Hills, California Private Art Studies Alberta and Montana

WRITING:

Had excellent writing and organizational skills through High School, college and my working career. Also worked as consultant and second writer for an independent script writer and am working on a screenplay currently. Was noted for my ability to create ideas and solutions.


WORK EXPERIENCE:

Five years as Lab Tech and Medical Assistant to Internist/Cardiologist in Beverly Hills, California. Real estate agent and Corporate Executive Assistant San Diego, California. Ten years as Sales and Framing Assistant for Gallery, Calgary, Alberta. Semi-retired and studied Art for a few years in NW Montana. Currently working as Executive Assistant, Marketing for Two Horses Laughing Productions to develop and market docu- mentaries with an emphasis on Native American content. Also working with Pacifica Ventures to bring a professional sound stage to Montana.

STATUS:

Semi-retired, married to Stephen Small Salmon, a Salish Pend o'Reille Native American Elder who teaches his Salish language and culture to the Tribal children on the Flathead Indian Reservation, Western, Montana. I enjoy doing my art. We live in the beautiful Mission Valley.


Angela Townsend
Vice President of Distribution/Marketing
Angela is skilled in film distriubtion and is a marketing expert. Townsend has a major degree in Criminal justice, and minors in legal ethics, cultural anthropology, and literature. Angela has worked for nearly a decade as a certified Paralegal for attorney Dale L. Mcgarvey. The two formed a special bond in friendship and business. The partnership focused on matters of intellectual property for book and film projects. Angela went on to negotiate contracts under the wing of the Former Vice President of Paramount Pictures, Ken Suddleson.

Angela is bilingual and serves as an international interrupter. Angela's fiancé is from Central America, which created a deep love and interest in the people for Angela. Angela speaks both Spanish and Yucatec Maya or "Maya" as it is called to Native speakers in the Yucatán Peninsula. Angela's devotion to her fiancé led her to a deep interest and love for indigenous people and preservation of their culture, heritage, and art forms.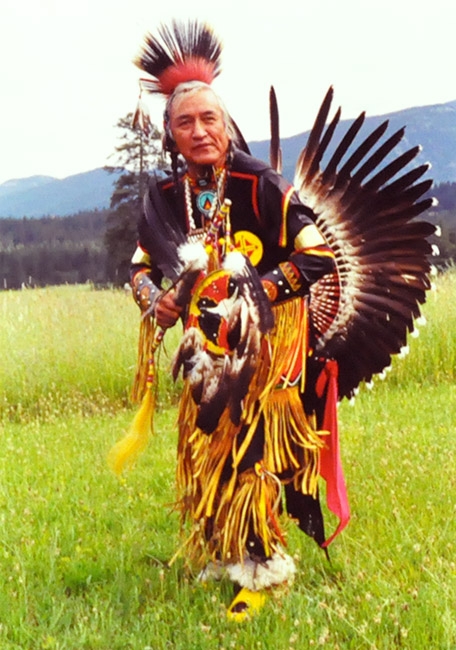 Steven Smallsalmon
Consultant
Stephen Small Salmon was born in St. Ignatius, Montana on May 10, 1939 to Mary and Mitch Small Salmon. He is Pend d'Orielle, a mem-ber of the Confederated Salish and Kootenai Tribes, lives on the CSKT Flathead Reservation in Western Montana.

Stephen attended school at Ursuline Mission Boarding School in St. Ignatius, Ronan Middle and High Schools. He was also sent to Pierre, South Dakota and the Haskell Institute in Lawrence, Kansas. On his return he worked in timber jobs and then as a sawyer for decades in the mountains until he began teaching the Salish language at various reservation schools in the 1990's.

From 2003 to the present, Stephen has been teaching the Salish language and culture at N'Kusm Languge Institute in Arlee, Montana. Teaching is not just a job to Stephen, but an opportunity to pass on what he knows of his language and culture. The identity, culture, and well-being of Native peoples lie within their languages. He believes that if the children learn to speak their language, respect their elders, walk the mountains studying the Indian medicines, and know the songs/dances, they will always know who they are. He wants them to be proud to be Indian.

Stephen is well-known in Indian Country as he has been a Champion Men's Traditional dancer and drummer on the Pow Wow Trail since he was introduced to dancing by his Grandfather, Alexander Beaverhead, over 75 years ago. He is still dancing and traveling the trail.

Stephen serves on the Salish/Pend d'Oreille Elder's Advisory Council. He was raised in his culture by Mitch and Mary Small Salmon, his maternal Grandfather Alexander Beaverhead, his Uncle Pete Beaverhead and his Uncle Twepe.

In May 2012 he was Awarded an Honorary Bachelor of Arts Degree in Native Studies by Salish Kootenai College in recognition of his many years of work with Indian children at N'Kusm. As a fun project in his life he has done several plays, tv commercials, print work, and portrayed the character, Flying Bear, in an Independent Film titled, The Last Beyond to be released 2019.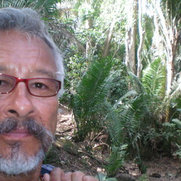 Richard Smith
Consultant
Richard has been working as an architect since 1970 and started his own practice in 1976 in Whitefish, Montana after working with firms in NY and MT. His architectural design experience includes: hospitals, schools, libraries, banks, commercial office buildings as well as numerous residences in Montana, Oregon, Hawaii, and Alaska.

Smith graduated from Montana State University and holds a bachelors and masters degree from the School of Architecture. All his design work is initially drawn by hand with construction documents prepared utilizing the latest Revit 3D computer drawing program. Richard's design work is a process of satisfying the client's program and budget. This process requires regular clear communications with the client throughout the design and building process.

His overall goal is to provide custom unique and distinctive architectural design solutions. Smith believes that proper architectural design offers us an opportunity to provide humans with the basic aspects of food and shelter as well as physical and spiritual needs. Effective architectural design has a direct impact on the quality of mankind's existence on earth and provides an opportunity to assist in its green maintenence.


Anton Horowitz
Website Builder and IT
At the age of 15, Anton started his first company called KidzArtzIt. Built using Wix, a website builder, this company archived children's artwork ages 1-15 for those busy families who wanted a professional system to capture and store their children's artwork. As of 2019, he started another company called, Anton Horowitz Computer Technician. This company was started to help the older generation who had limited technical skills and provided professional computer help for software related issues on pc and mac. Anton took it a step further and offered his web design skills as part of his services and was the web builder/designer for sanfordhorowitz.com.

Anton is a full-time student at Whitefish High School achieving a high level of academic excellence.

Over his junior summer, Horowitz went to three Native American powwows with his father where he saw firsthand the amazing spirit of the Native American community. After participating in many inner tribal's, he felt the knowledge of the Indigenous Native Americans should be spread further. Gifted by the experience, Anton felt an overwhelming excitement to be a part of a project where Native American/Indigenous wisdom is heard globally. Currently, he is the web designer and IT for Two Horses Laughing a new production/distribution company focused on Native American wisdom and other indigenous wisdoms.